Find Comfort From Allergies with Kleenex®
Seasonal or not, allergy symptoms can take a heavy toll on you. Let Kleenex® facial tissues help relieve some of those symptoms.
View all products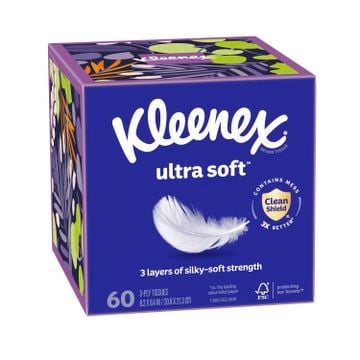 Kleenex® Ultra Soft™ Facial Tissues - Cube Box
Made with 3 thick layers to softly comfort skin and protect hands.
Learn More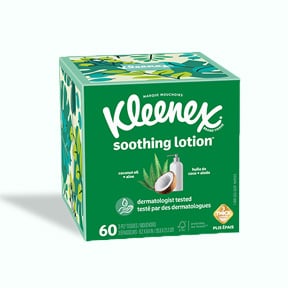 Kleenex® Soothing Lotion™ Facial Tissues - Cube Box
3-in-1 skin-loving benefits to protect*, soothe, and nourish your skin.
Learn More